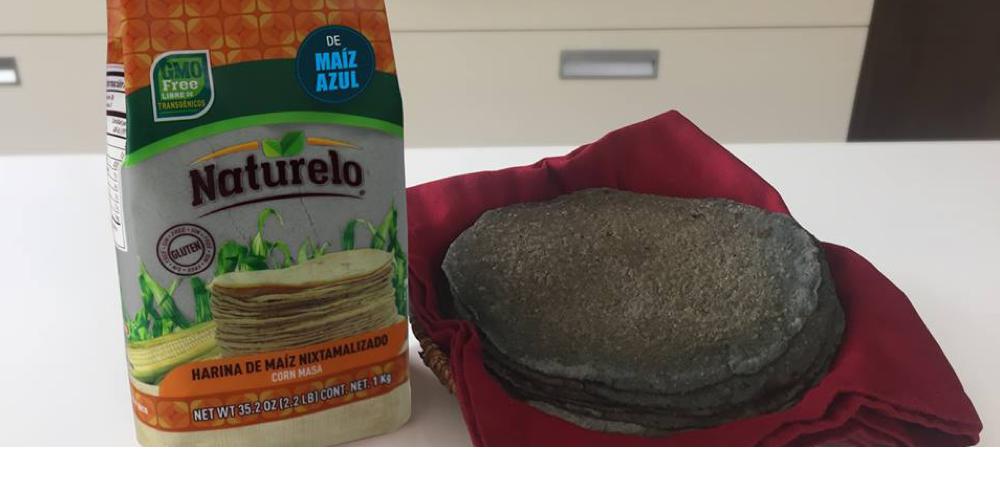 Corn was cultivated by indigenous peoples in Mexico about 10,000 years ago. Corn flour is used to make corn-based tortilla bread and other types of Mexican cornbread. Tortilla is a Mexican gluten-free bread. Corn flour for tortillas is made by hardening corn in calcium hydroxide (cal in Spanish / lime in English) through the nixtamalization process, which causes the shell of the corn kernels to come loose. Soaking the corn in calcium hydroxide is important because it then absorbs the important B vitamin Niacin and the amino acid Tryptophan.

Homemade corn tortillas are guaranteed to be your new favorite as soon as you taste them. They are incredibly versatile and can be eaten in so many different ways; like a taco, quesadilla, like burritos, a simple tortilla to soak up sauces with, fried, oven dried to make tortilla chips, like toast or simply the bread itself.

To make a real Mexican corn tortilla, you need Masa harina (cornflour for tortillas), water, salt and a tortilla press. Because Masa harina is produced in a special way (nixtamalization), ordinary corn flour cannot be used. At andale.se we have the classic Maseca, but also Naturelo and Maza Real. All three are free of both gluten and naturally produced. The most well-known corn brand is Maseca, but we also recommend Naturelo, which uses an environmentally friendly process of its production. If you prefer Maseca, we can highly recommend the one we sell and which is made in Europe. Unfortunately, the flour produced in Mexico is very often from genetically modified corn from the United States. That's why we do not sell it. Maza harina is a new brand that we also like.